Bikes
BRiteBikes Free Bikeshare
BRiteBikes have been reactivated and are available throughout Bishop Ranch! Check out a bike with your phone using the QR Code on the bike you want. Select the Bishop Ranch system on the App to sign up!     Download the HOPR Transit App.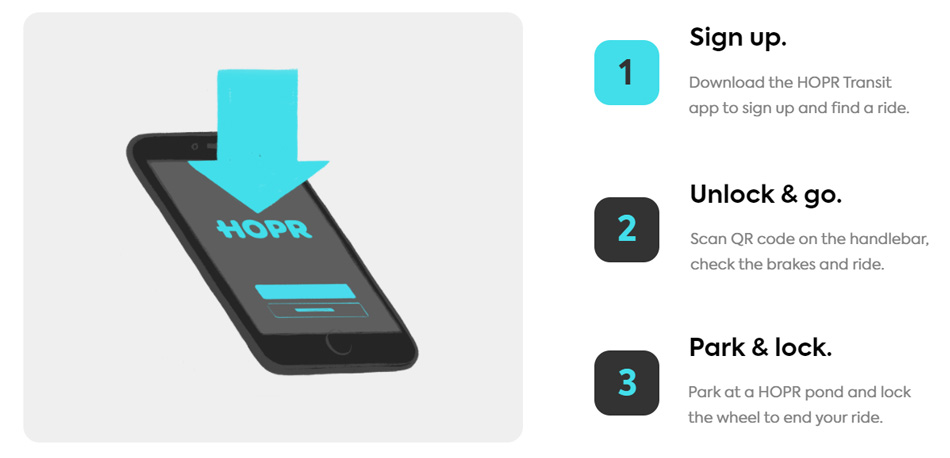 All buses have bike racks or storage areas making the bicycle an ideal connecting mode to transit. All rail options allow bicycles on board free of charge.
Bike Shop at 2600 Camino Ramon
Store or repair your bike at the Bishop Ranch Bike Shop at 2600 Camino Ramon. Lock your bike safely with your own lock. Get an assigned locker for your clothes too (as supplies last). Do your own basic repairs using our tools and buy the supplies there too. Bike part & cycling supplies vending machine in the bike room off the fitness center in the Roundhouse 2600 Camino Ramon.
Contact Bishop Ranch Transportation Center to arrange a meeting with us to set up access on your access badge.